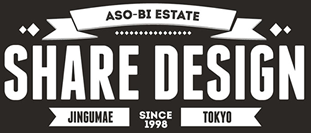 01
Why we started
Established in 1998 we are an experienced real estate company with several beautifully furnished share houses in the Kanto area.
In 2009 our headquarters moved to our current position at Jingumae, Shibuya-ku in the heart of Tokyo. Our first large-scale house "Share Residence Minamikoiwa" was opened in 2010 and more share residences were about to follow.
Running several share houses, our key theme is enjoyment. We have a variety of projects on hand that everyone can enjoy together including free English conversation schools, collaboration with a wine bar in Harajuku, and a music school run by a musician from L.A..
In addition, our series of share houses are designed to be fire proof with reinforced concrete and steel so that any and everyone can move in without worry. Key money, guarantor fee.. all those terms might be difficult and bothersome for the young generation. Share Design's properties are made for the people who want to realize themselves and create their future in an inspiring environment.
We aim to create new share business from the perspective of our customers.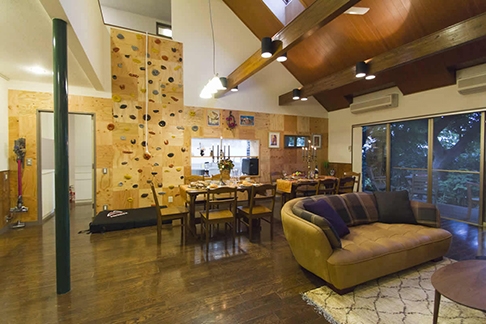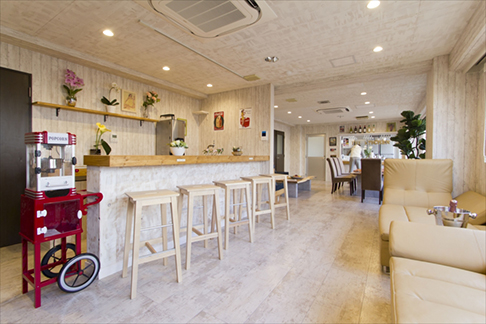 02
Share Design's Special Living Experience
Each "Share Design" property is build up on a special concept. The interior and facilities embrace the concept and offer the tenants a new living experience.
Music studios, yoga studios, a fitness space, a large kitchen for cooking sessions.. all this can be found in Share Design's various properties.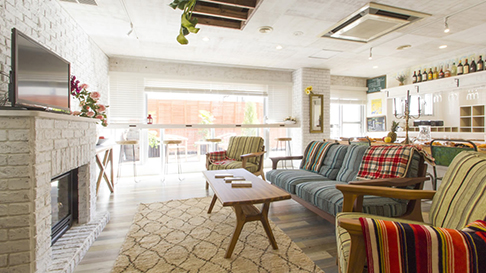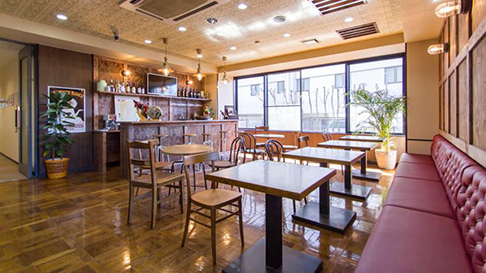 03
Benefit for our tenants
Currently "Share Design" is used by 600 tenants. As much as there are already people living at our properties, there are still many who are searching for the right place to live and exchange their lifestyle and hobbies with other tenants.
Our property in Toro features a big automatic coffee machine and an open kitchen, which attracts people who enjoy cooking as much as drinking fresh brewed coffee.
Other properties feature a fitness area, where you can do sports or a music studio which is sound proof for your jam sessions!
Besides that Japanese people and foreigners of all nationalities share a living space together, which will make this living experience so unforgettable!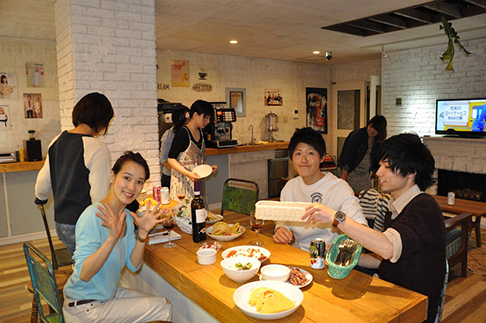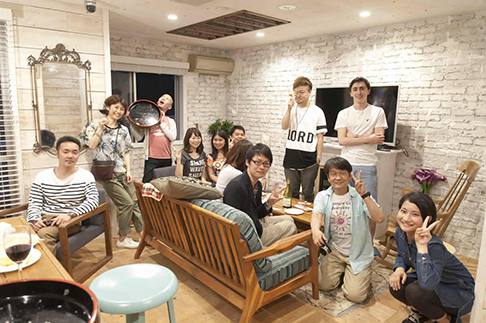 04
Events and Parties at Share Design!
Every month we are holding a birthday party at Harajuku, in summer we organize diving tours, in winter we will take you on a ski trip!
Sometimes we also arrange tennis tournaments where each property can compete against the other! Our events are held to find new friends and to enjoy your share house life.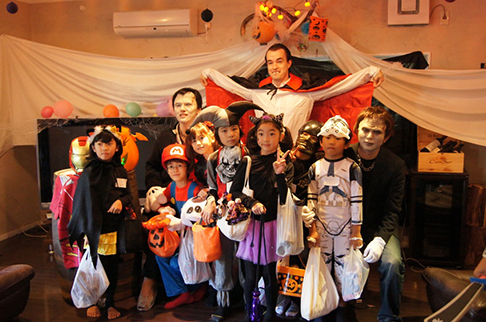 05
Our Special Equipment
Our properties feature:
and much more…
We offer a wide range of different facilities and we are sure, we can offer you a good accommodation inside the Kanto area! Let's find a room that suits your taste !