Places - Colleges and Universities - Apartements & Share House
Minato-ku
Minato-ku is a special ward located in Tokyo, Japan. It calls itself Minato City in English.
As of 1 April 2013, it has an official population of 232,786 and a population density of 11,444.40 persons per km2. The total area is 20.34 km2.
Minato hosts 49 embassies. It is also home to various companies, including Honda, Mitsubishi Heavy Industries, Ltd., Mitsubishi Motors Corporation, NEC, Sony, Fujitsu and Toshiba.
-Geography
Minato is located southwest of the Imperial Palace and has boundaries with the special wards of Chiyoda, Chuo, Koto (in Odaiba), Shinagawa, Shibuya, and Shinjuku.

Districts :
Akasaka
Atago
Azabudai
Azabu-Juban
Azabu-Mamianacho
Azabu-Nagasakacho
Hamamatsucho
Higashi-Azabu
Higashi-Shinbashi
Kaigan
Kita-Aoyama
Konan
Minami-Aoyama
Minami-Azabu
Mita
Moto-Akasaka
Moto-Azabu
Nishi-Azabu
Nishi-Shinbashi
Daiba
Roppongi
Shiba Koen
Shiba
Shibadaimon
Shibaura
Shinbashi
Shiodome
Shirokane
Shirokanedai
Takanawa
Toranomon
-Foreign companies
The Japanese division of CB&I, the Japanese division of Aramark and Aim Services, Yahoo! Japan, and the main Japanese offices of Hanjin and Korean Air are located there.

Air France operates an office and ticketing counter in the New Aoyama Building in Minato. Air France's Minato office handles Aircalin-related inquiries. Air China has operations in the Air China Building in Minato. Asiana Airlines operates a sales office on the sixth floor of the ATT New Tower Building. Hawaiian Airlines has its Japan offices in the Eagle Hamamatsuch? Building in Minato. Iran Air has its Tokyo office in Akasaka.
-Former economic operations
Japanese companies that formerly had headquarters in Minato include Air Next, Airtransse, Asatsu, Jaleco Holding, Ricoh, Toa Domestic Airlines (later Japan Air System and later Japan Air Lines).

On December 22, 2008 operations of Seiko Epson's Tokyo sales office began at Seiko Epson's Hino Office in Hino, Tokyo. Previously operations were at the World Trade Center in Minato.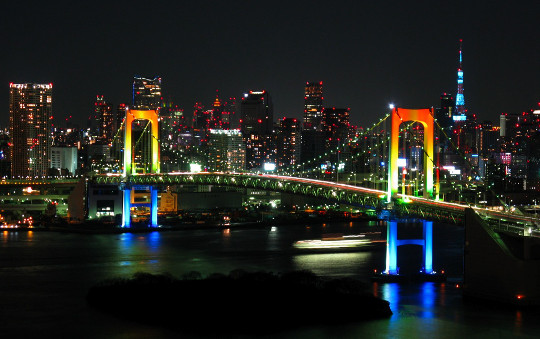 Akasaka
A large residential and commercial area in northern Minato which includes the Akasaka Palace, State Guest House and surrounding gardens, TBS radio and television studios, Ark Hills complex, National Art Center, and the embassy of the United States.
Aoyama
Home to Aoyama Cemetery, one of Tokyo's largest graveyards, and the Chichibunomiya Rugby Stadium.
Atago Shrine
Atago Shrine is the highest point in all 23 wards of Tokyo.
Azabu
One of Tokyo's more upscale residential areas, home to many embassies.
Fushimi Sanpo Inari Jinja
A Shinto shrine in Shiba 3-chome.
Mita
Home to Keio University and a large number of small Buddhist temples.
Odaiba
One of Tokyo's most popular entertainment areas, featuring the Fuji TV studios, Palette Town shopping complex, Dream Bridge, Tokyo Big Sight, and more. Located on an artificial island in Tokyo Bay, it is connected to central Tokyo by the Yurikamome transit line over the Rainbow Bridge.
Roppongi
Tokyo's best-known nightlife district, especially popular among foreigners; also home to the Roppongi Hills complex, which houses the studios of TV Asahi, the J-Wave radio station, the Tokyo Grand Hyatt Hotel, and a shopping complex.
Shiba Park
Houses the Zojoji temple. Tokyo Tower is located one block away.
Shinbashi
Shinbashi Station, the northern terminal of Japan's first railway line. Also home to the Shiosite office and entertainment complex, which houses Nippon Television studios.
Shirokanedai
Home to Meiji Gakuin University.
Takanawa
Home to the Soto temple of Sengaku-ji. Shinagawa Station, one of Tokyo's largest train stations, is located in Takanawa, although it is associated with Shinagawa to the south. An area of many 1980s hotels including the Grand Prince Hotel Takanawa, Grand Prince Hotel New Takanawa, and Pacific Meridien Hotel.
Toranomon
TV Tokyo studios and the Toranomon Station underground complex.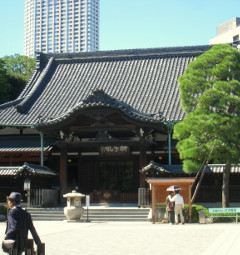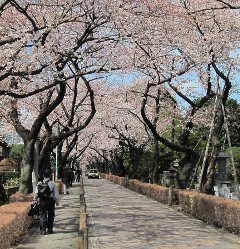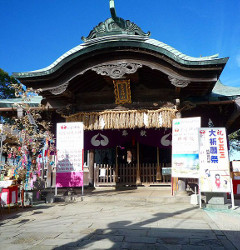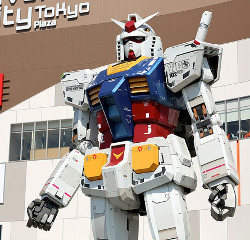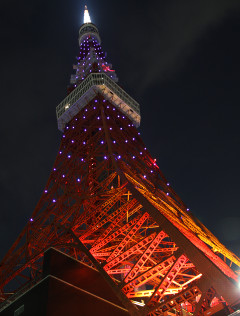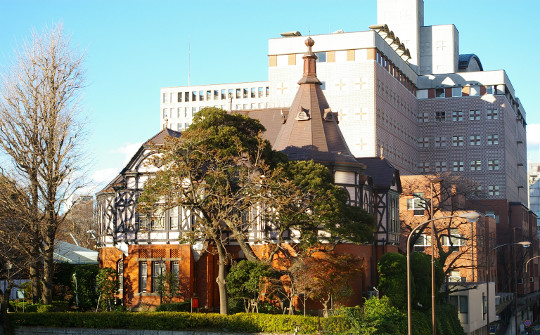 -Keio University
Keio University (Keio Gijuku Daigaku), abbreviated as Keio or Keidai, is a Japanese university located in Minato, Tokyo. It is known as the oldest institute of higher education in Japan. Founder Fukuzawa Yukichi originally established it as a school for Western studies in 1858 in Edo (now Tokyo). It has eleven campuses in Tokyo and Kanagawa. It has ten faculties: Letters, Economics, Law, Business and Commerce, Medicine, Science and Technology, Policy Management, Environment and Information Studies, Nursing and Medical Care, and Pharmacy.
-Kitasato University Shirokane campus
Kitasato University (Kitasato Daigaku) is a renowned private university. The head of the university is located in the Shirokane Campus, neighboring the Kitasato Institute. Its major educational facilities are located in the Sagamihara Campus, located 60 kilometers west of central Tokyo. The departments include the School of Medicine, School of Allied Health Sciences, School of Pharmaceutical Studies, School of Veterinary Medicine and Animal Sciences, School of Marine Sciences, School of Nursing, and the School of Science.
-Meiji Gakuin University Shirokane campus
Meiji Gakuin University (Meiji gakuin daigaku) is a Christian university in Tokyo and Yokohama that was established in 1863. The Reverend Dr. James Curtis Hepburn was one of its founders and served as the first president. The novelist and poet Shimazaki Toson graduated from this college and wrote the lyrics of its college song.
-National Graduate Institute for Policy Studies (GRIPS)
The Graduate Research Institute for Policy Studies or GRIPS, is a Japanese national university in Minato, Tokyo, founded in 1997. The school is focused on policy studies and research on a diverse range of social disciplines, from local governance to development economics. It also offers programs in security and international affairs, international development studies, and science and technology policies.
-Temple University Japan
Temple University, Japan Campus is an international campus of Temple University in Philadelphia, US. TUJ has classrooms and student facilities in two buildings in Minato, Tokyo, Japan. It is the oldest and largest campus of any foreign university in Japan, with an estimated 1,286 matriculated students, of which approximately one-half are Japanese and the other half are from the United States and more than 40 other countries.
-University of Tokyo
The University of Tokyo (Tokyo daigaku), abbreviated as Todai, is a research university located in Bunkyo, Tokyo, Japan. The University has 10 faculties with a total of around 30,000 students, 2,100 of whom are foreign. Its five campuses are in Hongo, Komaba, Kashiwa, Shirokane and Nakano. It is the first of Japan's National Seven Universities, and is considered the most prestigious university in Japan. It ranks as the highest in Asia and 21st in the world according to the Academic Ranking of World Universities 2013.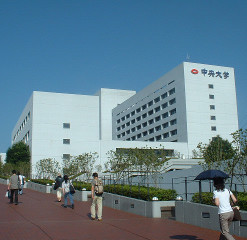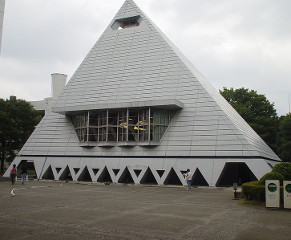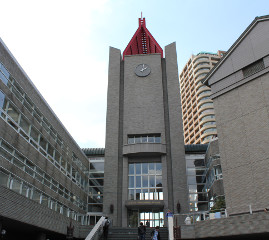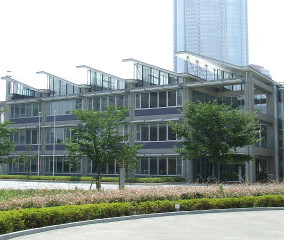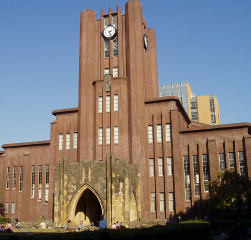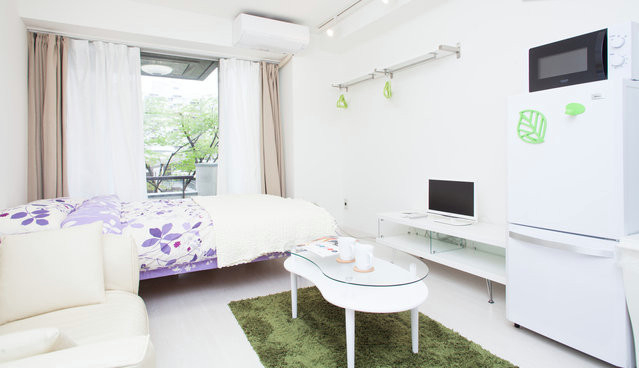 Whether you need a small-office/home-office or a room close to your job, whether you need a Tokyo apartment, whether you want to share a room with a friend, or if you just need a dormitory in the city to come back to and sleep, everyone has their reasons for what they are looking for. And they are all provided at reasonable prices.
-La Casa Minami Aoyama
My little Aoyama is ideal studio flat for single travelers but if you wish I can accommodate in maximum two people.

This is a private apartment with kitchen corner and bathroom/ shower.

Installed sofabed is perfect for one person (size 195cm x 102 cm when opened).

Free usage of the portable wifi connection, stay in or go out - always available.
-La Casa Aoyama
The Olympic city is awaiting for you.

La Casa Aoyama is located in a upscale neighborhood. Residential area in the heart of Tokyo. Business offices and shopping centers close by.

Walk to the Yoyogi park or trendy Harajuku.
From delicious Ramen shops to High class restaurants and bars in the surroundings, sports car stores like Tesla at a walking distance. Clubs in Shibuya and Roppongi.

MTV/Nickelodeon 3 minutes from the apartment, recording studios and Architect's office also at a walking distance. You can even go to the baseball stadium watch a game, you will be able to walk to the stadium and the gyms from this property.